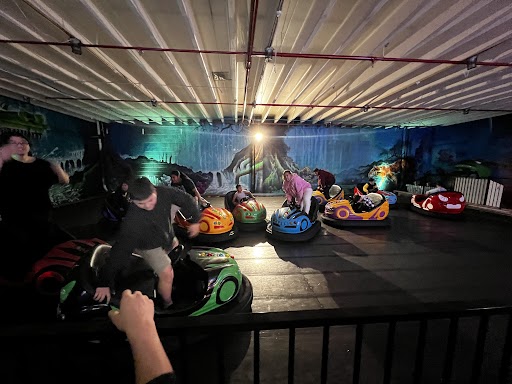 Upside just hosted an epic event at Megazone that brought together our amazing youth mentors and awesome young people! On August 11, 2023, we had a blast with laser tag, bumper cars, and arcade games, creating memories that will last a lifetime.
Megazone was the perfect spot for this exciting event. Our matches were certainly ready to take on the laser tag challenge and the energy was through the roof!
First up, we had the laser tag showdown. Mentors and young people dodged lasers, snuck through dimly-lit mazes, and pulled off some sneaky moves. The mentors showed their tactical skills, while the young people brought their agility A-game, proving that teamwork makes the dream work.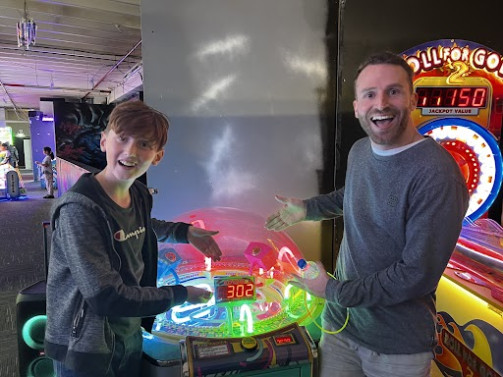 The adrenaline rush didn't stop there! After that, everyone unleashed their wild side on the bumper cars. Our matches zoomed, collided and spun, laughing their heads off.
And let's not forget about the arcade games, where mentors and young people battled it out virtually. Racing cars, shooting hoops, scoring big-time on claw machines - it was all happening! The Megazone arcade was buzzing with excitement all night as high scores were beaten, and contagious enthusiasm filled the air.
This event was about more than just having a ton of fun (although that was a given!). It was about forging connections between mentors and young people. Megazone provided the ultimate backdrop for transformative experiences and personal growth, where fears were conquered, and dreams were sparked.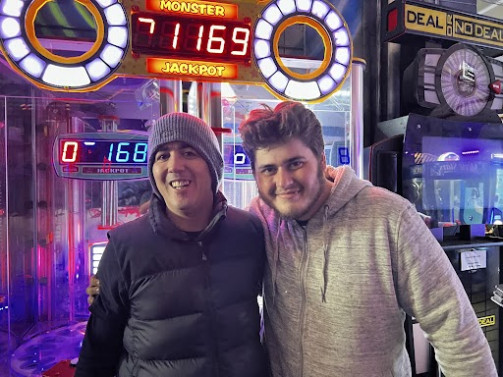 We want to give a huge shoutout to Aktive - Auckland Sport & Recreation for these life-changing moments and we're grateful for their commitment to creating healthy habits for young people and getting active!
If you're feeling the energy and want to get involved as a mentor, don't wait! Join us on this incredible journey of making a difference, one young person at a time. Together, we can uplift, empower, and create change!
Stay tuned for more thrilling events and heartfelt stories from Life on the Upside.
We currently have more young people in need being referred, than there are incredible mentors putting their hand up to help.
We're so glad you're here and If you're thinking about mentoring, we'd love to go on a mentoring journey together with you.