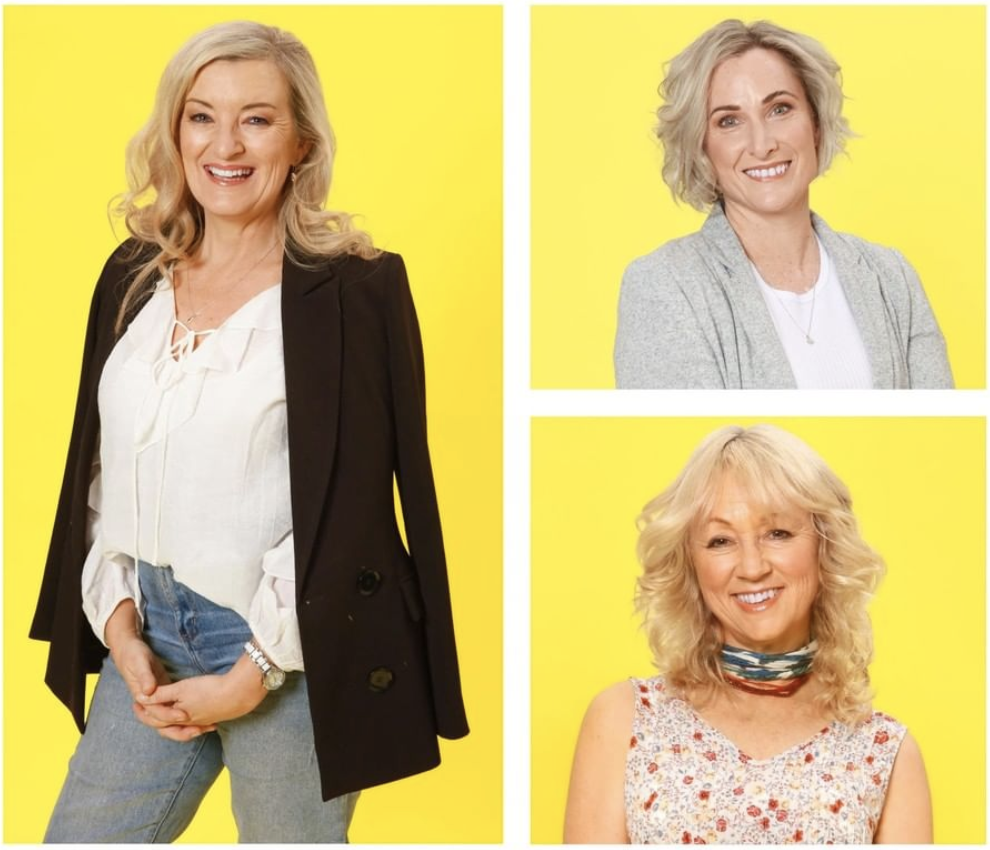 At the start of the month, three of our female mentors were featured in the New Zealand Woman's Weekly.
We love seeing the Upside word get out there - if you haven't already, read it here!
_______________
Chrissy Conyngham, Shelley Smith and Amanda Thomas are on a shared mission to help support vulnerable young people in Aotearoa. Each is a mentor with Upside, an Auckland charity the matches at-risk kids with inspiring role models. The three women speak to the Weekly about the young people who have changed their lives, too.
Chrissy and Anastacia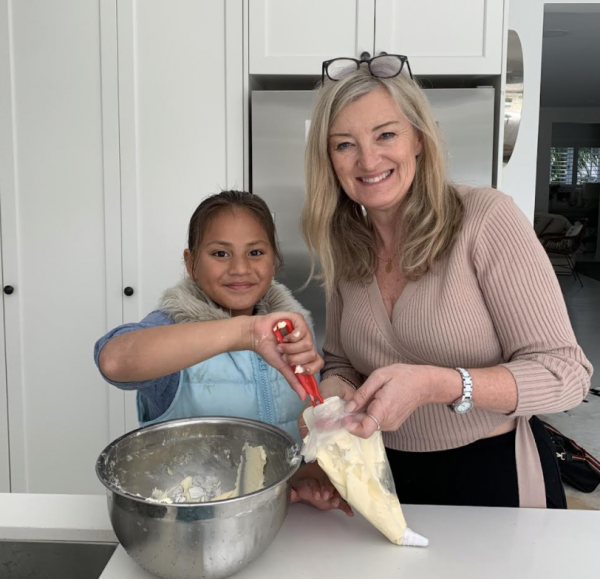 Businessowner Chrissy Conyngham used to fill her limited spare time with Saturday football games and dance rehearsal drop-offs, but now her three daughters are in their twenties, the Flo & Frankie founder has filled the space with mentoring.
A year ago, after hearing Upside speakers talk at an event, the mum-of-three found herself in tears and wanting to help. Despite a busy career running her popular women's clothing and lifestyle company, Chrissy jumped on board as one of 120 mentors for the charity in Auckland, alongside her youngest daughter Bella, 21.
"I figured if I used to be able to fit those activities in with my kids, how can I not fit this in?" she recalls. "I do have really busy weekends, but I made it a priority because work is about me and play is about me, and I wanted a part of my life to be about someone else who needs help." When Chrissy, also mum to daughters Ruby, 27, and Lucy, 23, was matched with nine-year-old Anastacia, the importance of her role as a mentor quickly became apparent.
"I thought I understood and knew enough about the lives some New Zealand kids are living, but it has blown me away," explains Chrissy, who co-runs Flo & Frankie with her three girls. "The first time I took Anastacia out of town, she'd never been on the motorway because her mum doesn't have a car." When Chrissy took Anastacia to a large shopping mall five minutes from the excited mentee's home, she realised it was also a new experience for her young charge. "She hadn't been on an escalator, so now she likes going up and down on that!" says Chrissy, 55, who often takes the young girl to the park or for a picnic, or to her home near Mission Bay for crafts and games. "She throws her arms around me every time I go to pick her up."
When Anastacia popped into Chrissy's store during an outing together one day, eyeing the beautiful racks of clothing, she had an important question for her career savvy mentor. "She asked me if I'm going to help her get a job when she's older, and I say yes of course," Chrissy shares. "We often talk about if she works hard at school, she'll be able to get a good job and then have choices in life."
Chrissy says for the over 700 kids who have been matched with Upside mentors since 2006, it can make a world of difference having someone on their team to listen and look out for them. "I had an older person in my life during my twenties who took me out for coffee once every two weeks, and I really treasured her and the relationship we had," Chrissy says. "I was worried at the outset because there are all these cool kids in their early twenties mentoring, and I know the kids look up to them. But it suits all ages, and we get along really well."
"Anastacia's older brother has a mentor, and the younger siblings know they'll get one when they turn nine," tells Chrissy. "And Upside runs family days too. When I pick her up, we do a lot of baking and make pizza or burgers to send her home with. They're good kids and a lovely family."
Now she has started mentoring, Chrissy plans to continue the work she finds most fulfilling. "We all have the same number of hours in a week and get to choose how we spend it, and most people have a couple spare," she says. "If everyone did a little, there'd be a lot of kids helped."
Amanda and Anahera
Amanda Thomas has always loved kids. Although she hasn't been able to have children naturally and opted out of freezing her eggs or getting donors, the Aucklander has been blessed with two extra special young ones in her life. Not only did she adopt her son Taine, almost three, the day he was born, but the Upside mentor was matched with teen Anahera, now 16, a few years ago and today they share an incredible bond.
"I used to do a lot of volunteer work overseas in places like Thailand, where I went to an orphanage up in the hills and spent a week hanging out with the children helping in the classroom," says Amanda, 46, who works at Massey University in the mathematical research department. "One day I realised I should be doing something in my own country because we have a need as well, and so I did an online search and found Upside and registered then and there."
Anahera was 13 when she met Amanda for the first time, gradually getting to know her mentor during weekly catch ups at the likes of the beach or zoo, and over meals. When they decided to take a trip to Mount Ruapehu to go skiing, Amanda created a fun money-raising activity. "We started up and ran a carwash for two days and asked for a koha [donation], and Anahera was able to use the money to buy her ski passes and equipment."
When Taine was born and welcomed into Amanda's home six months later, the doting mum made a point of ensuring Anahera felt included in the new dynamic. "I went down the road of adoption because I think there are enough kids out there who could do with a good strong life or an opportunity," Amanda shares. "People don't choose what environment they're born into and I think as a human it's your responsibility if you have a strong grounding to share that strength."
When word got out around Amanda's community that she was looking to adopt, a young girl approached her about the possibility of a private arrangement because she was pregnant and not able to carry through with raising the baby. "Adopting and joining Upside were the best things I ever did," enthuses Amanda, who raises her son solo and still has regular contact with his 'tummy mummy'.
Between crafty activities, the occasional sleepover and hours spent chatting openly about life, Amanda and Anahera have developed a connection they describe as being like a special aunty and niece relationship. "These young kids do become attached to you," tells Amanda. "Anahera is beautiful, and I call her my little desert flower because against the odds, she has really shined through. She keeps blooming and blooming."
Shelley and Zheiyna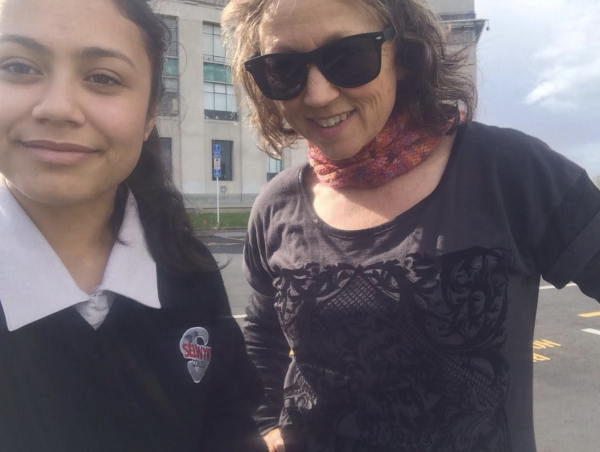 When Shelley Smith met a bright-smiled teen for the first time six years ago, she never imagined one day welcoming the young Auckland woman into her family home permanently. Already a solo mum of three teenagers when she joined Upside as a mentor, Shelley had anticipated sharing weekend walks and ice-creams with her young mentee Zheiyna – not her home! But at age 16, two years after being matched with Shelley, Zheiyna found herself without a place to live and so the hardworking mum opened her doors. Three years later, the teen is now a part of the Smith family.
"When I first joined Upside, I'd just graduated and wanted to do something a bit bigger than myself, after studying chiropractic as an adult student," recalls Shelley, 54, who works from a studio at her Mount Wellington home in Auckland. "I was matched with Zheiyna, who came from a disadvantaged background and had been referred to Upside through her school counsellor, and it started with us doing a lot of dog walking together."
Since Zheiyna wasn't interested in the activities Shelley initially had in mind, like playing cards and board games, and doing cooking and crafts, they bonded over their shared appreciation of Ace, Shelley's black Labrador. "Zheiyna actually likes card games now, which is quite funny," she laughs. "But most weeks at the beginning I'd pick her up from school and we'd go down and get afternoon tea, whatever she felt like, which was generally pizza or sushi, and we'd walk and sit and chat, before getting an ice-cream on the way home."
For Shelley, mum to sons Mac, 24, and Oscar, 22, and daughter Stevie, 20, introducing Zheiyna to her trio was a gradual process. By the time the teen asked if she could stay for a night at Shelley's while she found a place to live, the siblings supported their mum's idea to invite Zheiyna to settle in.
"I contacted Upside and said she was here, and it ended up that she had nowhere to go," tells Shelley. "She actually shared my bedroom for a long time - we put a single bed in the corner and pushed my bed to the side. "At the end of last year we put a cabin out the back that's now her bedroom. She cooks dinner once a week and puts the bins out, as she does jobs like the other kids."
Shelley has encouraged Zheiyna's gift for writing over the years, buying her writing supplies for her birthdays. "Zheiyna wrote a spoken word poem years ago that she has read a couple of times at Upside functions. She's really good with writing and enjoya it," Shelley enthuses. "But I think her real passion is in early childhood and she has been looking at study options to do a bridging course through university, to enable her to pick up studying early childhood."
Describing her mentee as sporty and extroverted, Shelley says having Zheiyna, who is now 19, around has been both enjoyable and eye-opening. "It has been helpful for us as a family to open up our awareness to other people. Even though my kids have had their own challenges with my separation, there are other things people live through every day. It's nice to know that in the big picture, Zheiyna feels comfortable here and like this is her home."
Words by Cloe Willetts