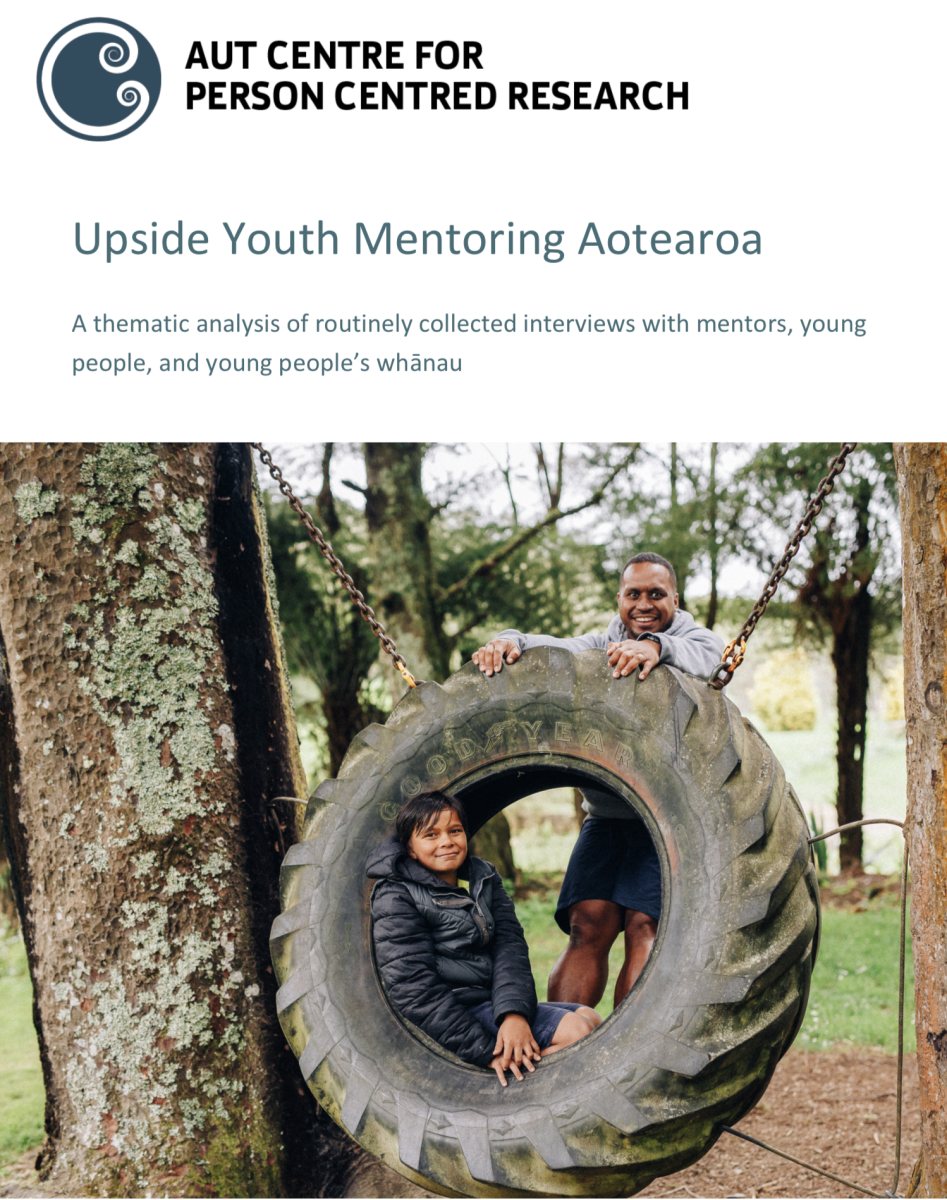 Mentors negotiate a 'third relational space'
In the recent thematic analysis of 48 Upside interviews and 297 pages of transcriptions, AUT researchers found that Upside mentors have a unique relationship with the young person. They are neither friends nor whānau but negotiate what the research team coined a 'third relational space'. The unusual nature of this relationship meant that both mentor and young people had to "learn how to be" with their young person in this different relationship with different social norms.
"The mentors spoke of having to be confidants, and encouragers, models of behaviour, but also occasionally having to enact some degree of discipline or boundary setting, without the moral authority ascribed to parents or caregivers". Terry et al., 2020.
Many Upside mentoring relationships carry on for a number of years. When their match begins the child could be quite young 10 or 11 and after a few years, they are now teenagers. Negotiating this 'third relational space' is important during this critical period of youth development when the young person is exploring questions about who they are and how they fit into the world.
This month, a theme in the feedback was around our mentors supporting girls with questions about relationships and growing up.
"Bethany is super open with me and always says she has "tea" whenever she wants to tell me a big story or whatever is happening in her life. I think "tea" has become the code word for "brace yourself" lol". Mentor, July 2020.
"She has started to share about her interest in boys". Mentor, July 2020.
"So often, Taliah is spilling the beans about this guy she likes and asking for all this advice about boys - too cute" Mentor, July 2020.
"Anna has really opened up a lot lately. As she is now moving into being a young lady and VERY interested in the boys, we've had quite a few conversations around that. How to stay safe, keep her self respect, etc. I feel like we have a lot of heavy but important conversations. She's doing really well though". Mentor, July 2020.
We'll spend some more time thinking and talking about this 'third relational space' and what it means for our practice here at Upside. In the meantime, we're grateful that young people have their mentors in their lives at this time of their childhood to nurture them into their adolescent years with enhanced life skills they've developed during their Upside mentoring relationship with their amazing mentors.
*names of young people have been changed.
Terry, G., Collier, G., Cummins,C., & Kaye,N. (2020). Upside Youth Mentoring Aotearoa. A thematic analysis of routinely collected interviews with mentors, young people, and young peoples' family. Auckland. New Zealand: Centre for Person Centred Research, AUT.