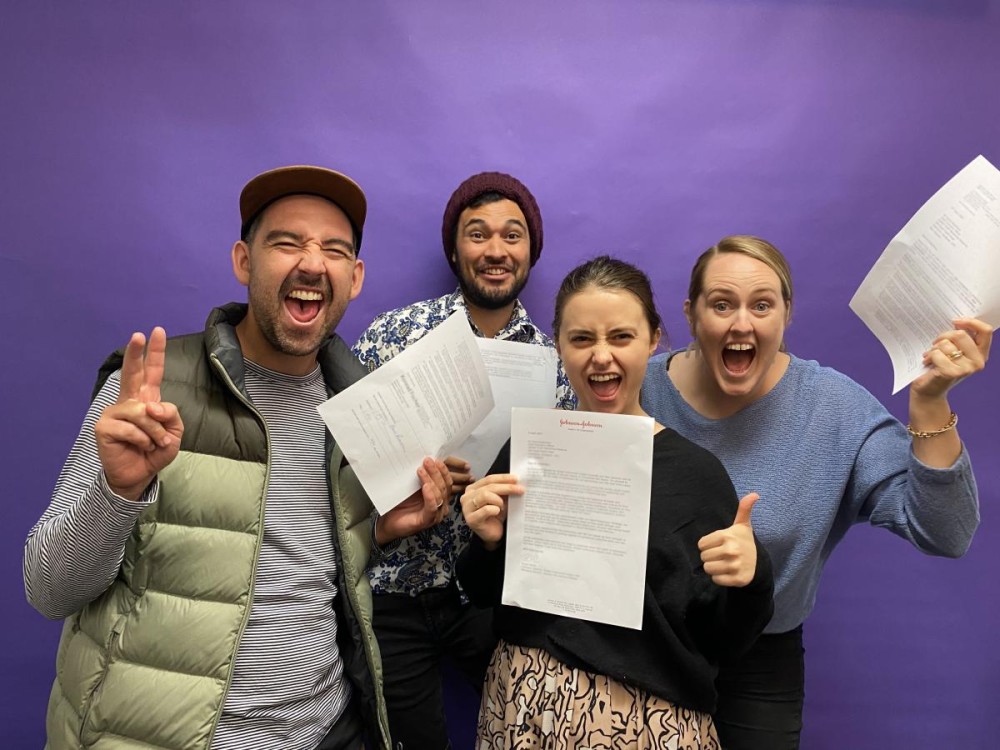 Upside is stoked to announce a renewed three year partnership with Johnson and Johnson. Their support will enable us to scale up the great work we've done together in Mt Wellington with children and their families over the last three years.
With the help of Johnson and Johnson, we will be able to continue by recruiting, training, matching and supporting up to 30 new volunteer mentors in the Mt Wellington/Otahuhu area and matching them with young people referred by local schools, mental health and community organisations.
We will also be able to develop support pathways for the 25+ current programme participants and families for their transition into intermediate / high school and further education and employment over the coming three years.
Upside CEO Dave Robertson explains that, "By continuing our partnership, we can ensure the kids and families we've started the journey with, continue to beat the odds and attain educational and health outcomes that seemed unlikely three years ago. We are so grateful that a global company based up the road in Mt Wellington is willing to support mentoring in their local community to this extent."
Kris Ashpole, Head of Global Community Impact Australia and New Zealand at Johnson & Johnson, says, "we are delighted to continue our partnership with Upside for another 3 years to continue the great work they do supporting women, children and their families through their mentoring program and to scale that work to make an even greater impact."