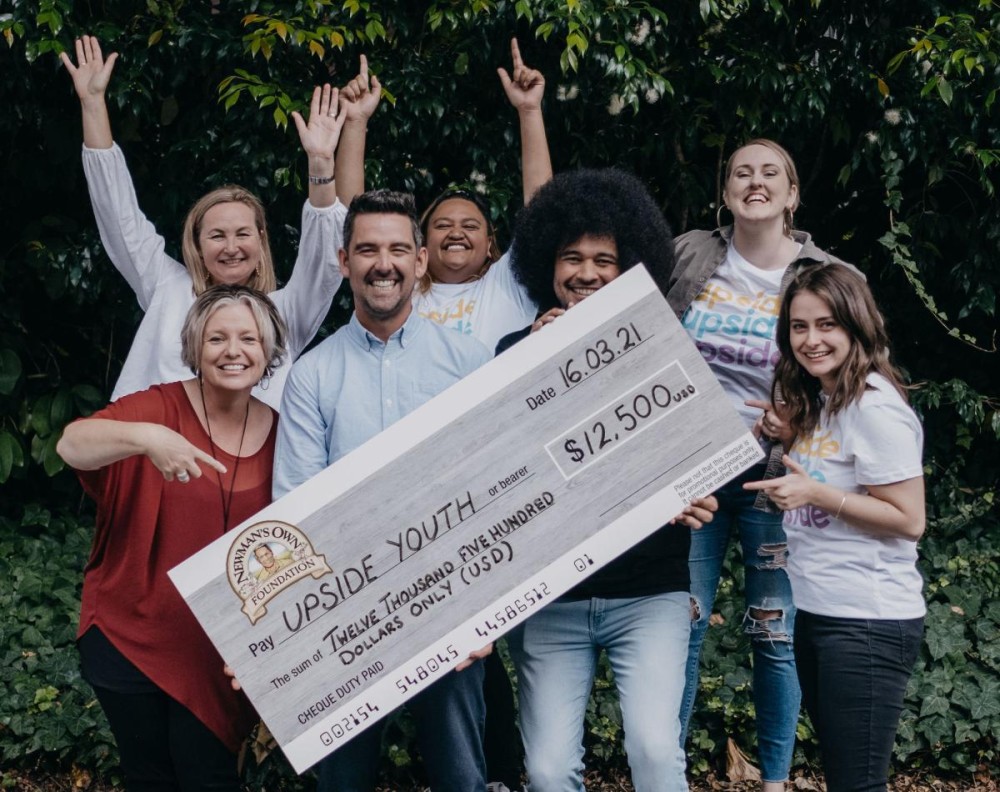 We're sure you've tried one of his salad dressings at some point but did you know that 100% of the profits from the Paul Newman's Own range goes to charity?


Better yet, this year $12,500 (USD) went to Upside Youth to help facilitate five mentoring relationships in our community!


Late actor and humanitarian, Paul Newman believed that giving back was the greatest opportunity we have to make our world a better place. Newman's Own Foundation supports organisations and programs that continue Paul's legacy of giving and create opportunities for long-term impact.

At the end of last year Kiwi travel blogger Megan Singleton, was honoured in acknowledgment of her commitment to giving back to the community and empowering others. In 2005, Megan and three friends founded Random Acts of Kindness Day in NZ (on September 1st).


Megan was asked by the Foundation to nominate a New Zealand charity to receive a $25,000 USD grant so she put out a call to friends and family to nominate who they thought was worthy.
Both Megan's niece and friend suggested Upside and after some reading, she decided she would love to support us. The other half of the grant went to Pillars.
"I chose these two charities because they are standouts for the work they do with young people and their families and I was so thrilled to put them forward for this funding as they continue their vital work in helping turn lives around," said Megan.
We couldn't be happier that people recognize the work Upside does and want to support us. We are also stoked that five more deserving young people will get the support they need this year.
About Newman's Own Foundation
Newman's Own Foundation is a private, US-based independent foundation established in 2005 by the late actor and philanthropist, Paul Newman. The Foundation continues Paul's commitment to making the world a better place by donating all profits and royalties earned from the sale of Paul Newman's Own and Newman's Own products to charity.
To date over $540 million (USD) has been donated to thousands of charities around the world with over $22 million (USD) to New Zealand and Australian charities.