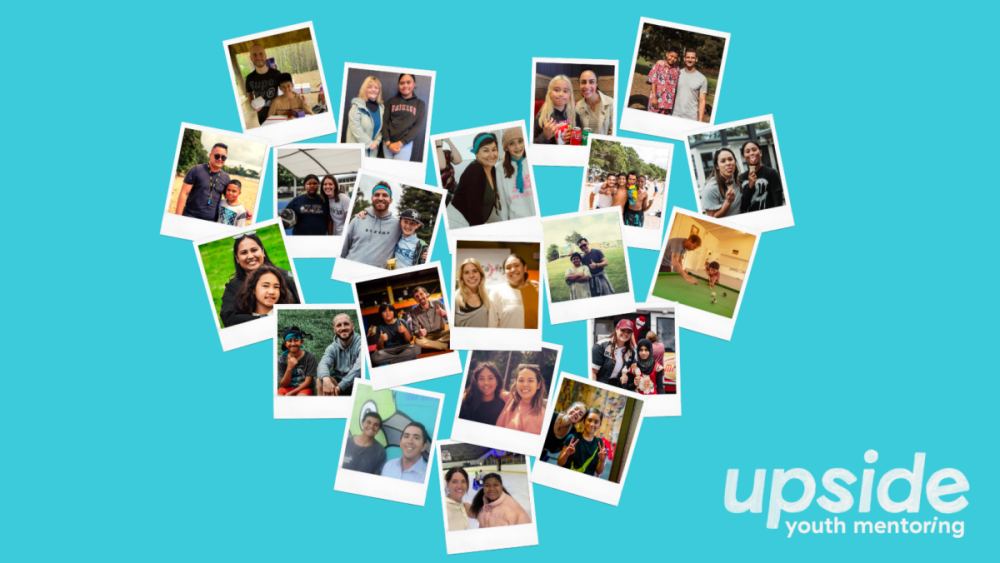 "This training experience is unlike any other, I felt "speechless" like I had been invited into the Upside home, sharing stories and kai over the thing we love most, which is transforming the lives of our young people. It felt so homely, so natural, and I was filled with inspiration! -

Trainee mentor

Want to learn about what it takes to be an awesome mentor for young people? Then Upside Youth Mentoring training has got you covered!

We believe that being a mentor is about more than just showing up - it's about being prepared to guide and support our young people as best we can. So, our training is designed to equip you with all the knowledge and skills you need to make a positive impact.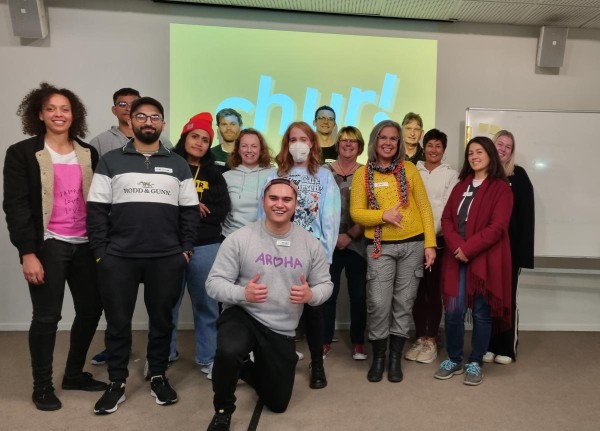 Here's what you can expect from our mentoring training:
First up, we start with an Upside karakia and whakawhanaungatanga process, where we share our stories and get to know each other better as people and individuals. Then, we jump straight into the programme goals and expectations, so you understand how the mentorship works and the impact you can have.
Of course, being a mentor also means ensuring everyone's safety, that's why our training prioritises health and safety topics, including boundaries and values.
Next, we will teach you how important effective communication is to being a mentor! Our practical communication skills training means you'll be communicating with young people in a way that's clear, supportive, and above all - respectful.
But being a good mentor isn't just about communicating, it's about building positive relationships with your young person. We'll share tips on how to build trust, establish rapport, and create a safe space, so you can be the kind of mentor young people need.
Of course, you need to look after yourself too! In our training, we will show you how to set healthy boundaries that work for you and your young person, so you can both grow and develop together.
We also discuss the unique needs of young people and what you can do to support their growth and development. And, not forgetting cultural competence, which is a key part of being an effective mentor, especially when it comes to respecting and incorporating cultural diversity into the mentoring relationship.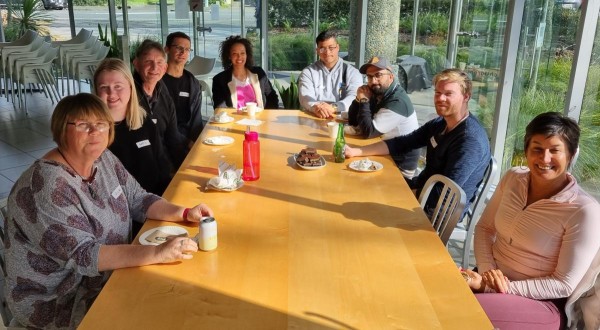 And, oh last but not least, did I mention the food yet? Upside is all about manaakitanga, so to be a good host we'll keep the snacks topped up and offer a healthy lunch for your puku!
Upside's mission is all about belonging, and we're confident that our mentoring training will equip you with the tools you need to make a real difference in young people's lives. So, whether you're new to mentoring or you've been mentoring for years, when you sign up you join us on the Upside! The training is just the first step towards an amazing journey of hope, impact, and positive change.
Ka kite!
The Upside team
If you or someone you know would like to become a mentor, please don't hesitate to get in touch! You can reach me at (09) 361 1088.