At the heart of Upside is relationships and we think they are best formed face-to-face.
Unfortunately since mid-August, Delta has thrown us a curveball which meant being together was no longer possible.
However we are a resilient bunch at Upside and our family of mentors, young people and staff have found a way to keep going!
From the beginning of mentoring relationships, to the end and everything in between, the Upside team are working as hard as possible to make sure we can continue with the important mahi, supporting Aotearoa's young people to feel a little brighter and a little more loved than they did yesterday.
Zoom Meet and Greets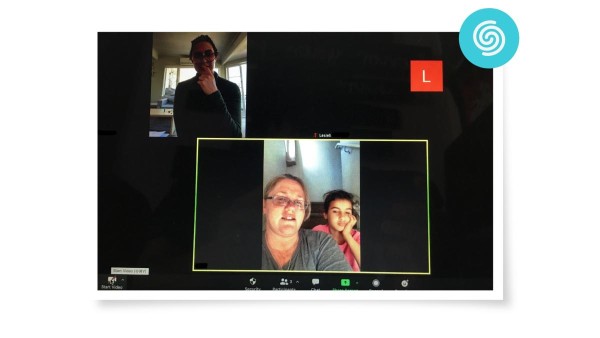 When we first match a young person and their mentor, we have a meet and greet in person with the whanau to make sure that the relationship is going to be a winner. Mentoring Coordinator Lesieli recently had her first Zoom meet and greet, where the young person and their whanau got to know their potential new mentor! Although it's not nearly as great as sharing kai in person, the meeting went amazingly and now we can't wait for them to eventually meet in person!
1-Year Anniversary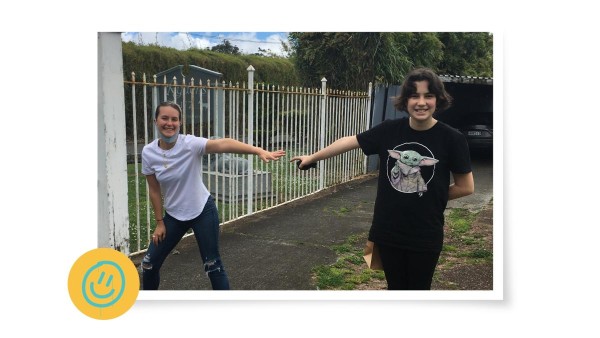 Once matches reach the one-year mark, they graduate and make the decision whether to stay a part of the Upside whanau. As circumstances change, some choose to formally end their relationship under the Upside mentoring umbrella, however most relationships continue on their own!
Match Alex and Anna had a socially distanced graduation recently (allowed under Level 3, Step 1) to celebrate the one year mark in their mentoring relationship and the end of their relationship under the Upside umbrella. Mentor Alex is off to Police College but the pair will still stay in touch and no doubt be life-long friends!
Graduation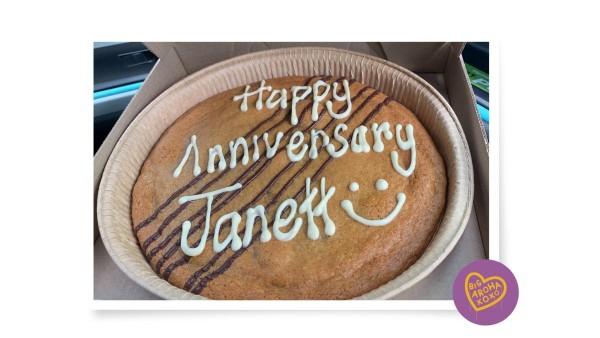 Reaching the one-year mark in a mentoring relationship is a HUGE deal and should be celebrated! When a mentoring relationship begins, all we ask of the pair is that they hang out every week for one year. While lockdown has put a pause on our matches celebrating their anniversaries in person, that hasn't stopped some of them getting creative. Lucky Janett was treated to a giant cookie from Moustache Milk & Cookie Bar by her awesome mentor Lynsey.
Food Deliveries
The Upside team understands that lockdowns can be a lot harder for families that don't have access to essentials such as food. Thanks to our essential food parcels providers, Rakau Tautoko, The Village Trust, and VisionWest Community Trust, our Upside team members are able to identify those whānau that need extra support this lockdown and provide them with those essential food parcels.