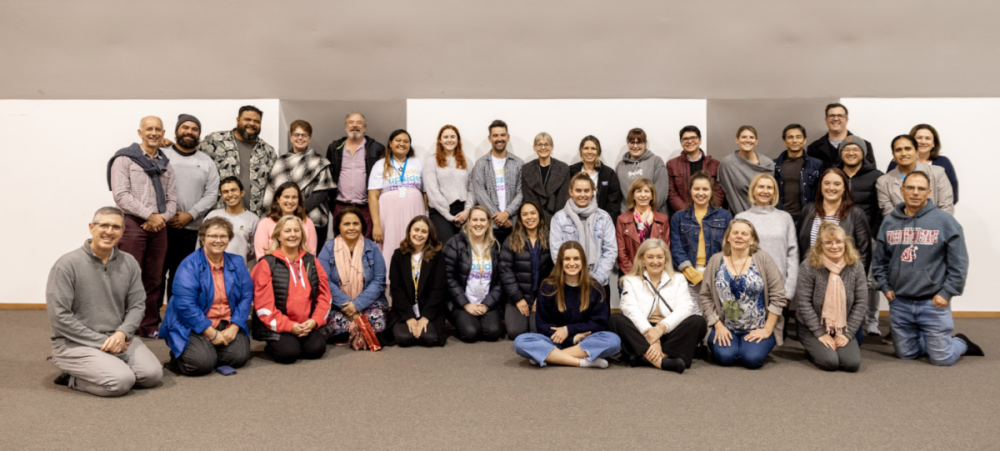 On the last weekend in June, the extended Upside whānau spent a special day together on Awataha Marae for cultural training.
Mentors, staff and partners came together to listen, learn and reflect about Maori and Pasifika culture in New Zealand, in order to better understand the tamariki we work so closely with.
We invited three amazing guest speakers, Pio Terei, Dr. Alistair Reese and Dietrich Soakai, to guide us throughout the day with the aim of walking out at least a little more knowledgeable than we did before.
Our second annual Cultural Training Day started with a traditional powhiri (welcome) from the Awataha Marae hau kainga (hosts). This was one of the first times some of our mentors had set foot on a marae and it proved to be a special experience for them.
The first of our speakers was Dr. Alistair Reece, who looked back on the history of Te Tiriti o Waitangi and Pākehā identity in the modern day.
The Waikato farmer, historian, and public theologian, provided a solid foundation for the day, starting with He Whakaputanga o te Rangatiratanga o Nu Tireni (The Declaration of Independence) moving all the way through to 2021.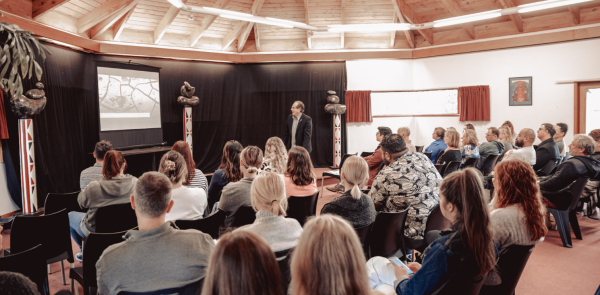 The group valued Dr Alistair's historical insights with many walking away from the talk admitting they had learned parts of our national history that they never knew before.
Our emcee for the day, and all-round funny guy, Pio Terei then spoke to the group about being Māori walking in a Pākehā world. His candour was matched equally by his great sense of humour, creating a safe space to ask questions about te ao Māori.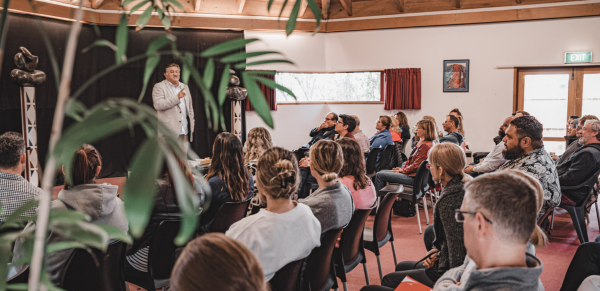 To round out the day, former Upside staffer, Dietrich Soakai, spoke about growing up in New Zealand as a Pasifika child with a diverse heritage (Samoan, Tongan, German, Irish and English descent). Dietrich was joined by his mother, Maria, who was able to speak about her experiences as both a parent but also from another generation.
Dietrich then asked the group of over 40 to share their thoughts, questions, and biggest learnings from the day.
As the group went around and shared their biggest takeaway it was clear that the day was one full of emotions and everyone left feeling better for having been there.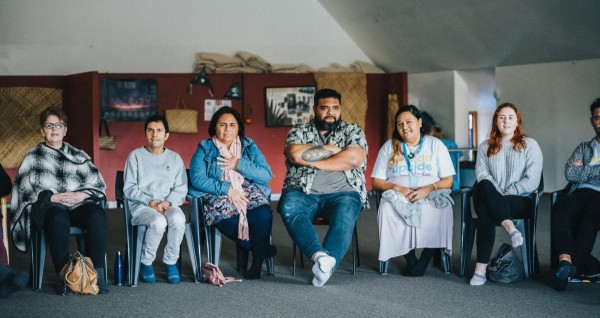 Major themes included mentors saying that they felt empowered to seek out more about their identity both for themselves but also for their young people, creating relationships that honour the culture from both sides and also finding and creating a sense of belonging for their young people.
We can't wait for our Cultural Training Day in 2022!