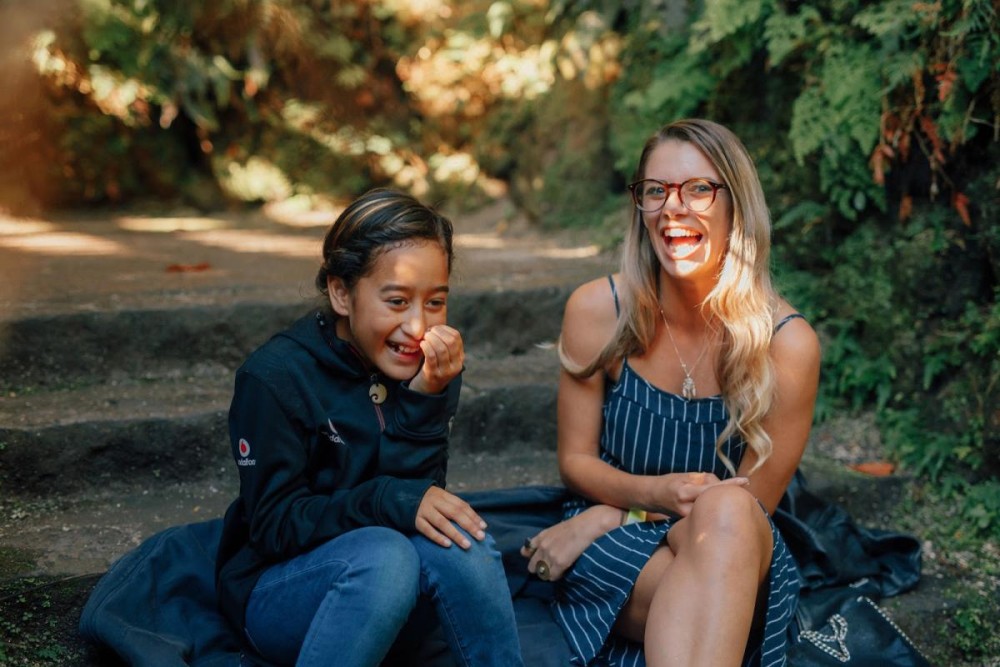 Did you know that for every dollar invested in Upside, there is a $4.70 Social Return on Investment? How amazing is that!
Here's some more interesting numbers for you. One Upside youth mentoring relationship costs $3,545 each year so that means each relationship creates over $18,000 of positive social change and over $1,700,000 in value for the whole community each year.
Now those are some incredible facts and figures!
Every day we see the good that Upside creates in the community. Over the last few years we've been getting better at collecting the evidential facts and figures to show the full impact of Upside mentoring relationships with children and young people aged 9-13 years old.
At the beginning of 2020, we handed our data over to Impact Lab, a New Zealand research company to tell us more about the social value Upside mentoring relationships adds to the community.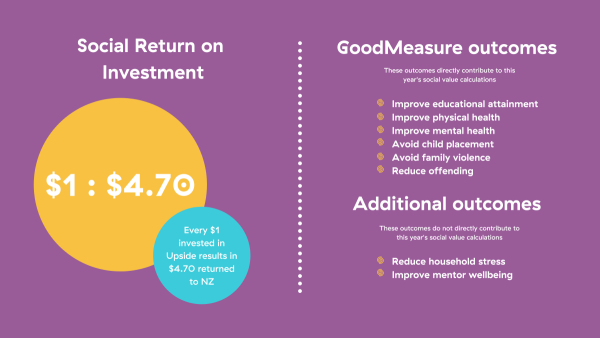 Upside Youth Mentoring Aotearoa CEO, Dave Robertson, says: "I'm absolutely thrilled with the results reported by Impact Lab's GoodMeasure Report,"
"We have always known anecdotally that Upside makes a huge difference in the lives of the young people it serves. However having scientific evidence and quantitative data that shows in fact we create a 470% return on investment is incredible."
This means Upside mentoring relationships can create social value in these areas:
Improving mental health for young people aged 9-13
Improving educational attainment
Improving physical health
Avoiding child placement in foster care
Avoiding family violence
Avoiding addiction
Reducing offending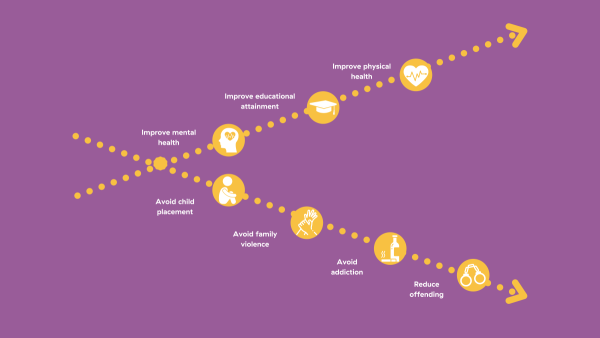 Impact Lab Chief Executive Officer, Maria English, says that her team are thrilled with the results achieved by Upside.
"By providing mentoring services to young people with adverse childhood experiences, Upside Youth generates life-changing, long-term impact,"
"It is inspiring to see that Upside Youth Mentoring are using data collection and research to inform the design of their programmes. This helps ensure that money invested in their service is directly contributing to changing the lives of young people and their families," says Maria.
We have a saying amongst the Upside team that says "good data saves". With the combination of great data collection methods and help from Impact Lab, we feel confident that for each dollar our donors kindly donate, we are making positive change for young people and their whānau in Aotearoa.
To read the full report, please see here.