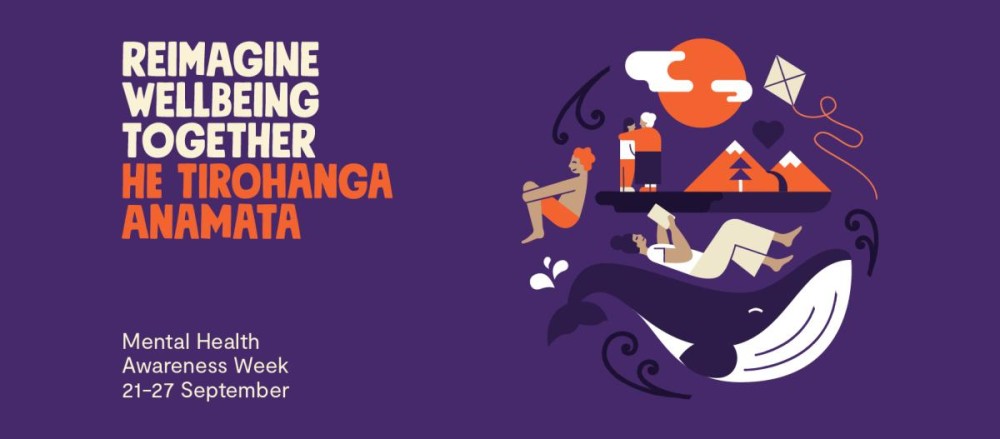 Hi, my name is Jenna and my daughter is currently engaged with a mentor from Upside. We were given the opportunity to engage with Upside last year and what a difference it has made for us.
My daughter, Greta, suffers from anxiety which has become much more severe since starting at college last year. She was hardly attending school, had become isolated from her peers, didn't really want to do anything that involved interacting with other people and mostly just wanted to stay home all the time.
Greta's older sister, Sharmaine, has Aspergers which has also impacted on Greta's mood in that the everyday difficulties of living with someone who has this diagnosis is very difficult.
Trying to manage a child with anxiety is extremely difficult. I suffer from anxiety also so I do understand where Greta is coming from. It feels, at times, like you are stuck between a rock and a hard place because you don't want to see your child upset and worried or force them to do something they don't want to do because it is affecting them to the point of feeling physically sick, however, that just reinforces the avoidant behaviour which makes the anxiety worse.
Greta finally began to see the school guidance counsellor and psychologist which did help but not quite enough. We were fortunate enough to be contacted by the school guidance counsellor with the opportunity for Greta to engage with a mentor from Upside. I wasn't sure if Greta would go for the idea but we talked about it and she agreed to give it a shot.
I was really impressed with the effort and care that Kimberly from Upside took in matching Greta and her mentor, Rachel. We met with Kimberly and gave her some of Greta's background and worries. I didn't really know what to expect but when we first met Rachel alongside Kimberly there was a kind of instant connect between us all. Both Greta and I immediately felt at ease with Rachel and it did not take long before a warm, trusting relationship grew between us all.
My daughter fully trusts Rachel and thinks the world of her. Rachel has been amazingly supportive to Greta and encourages her in her interests, such as drawing and Anime by making an art book for Greta to store her new drawings in which she always checks when she comes over and by taking Greta to see the Anime movies she really likes. They do a variety of things together and Racehl is always mindful of Greta's anxiety and doesn't push her too hard although she has convinced Greta to attend a couple of group events organised by Upside which is no mean feat due to Greta's anxiety levels. Rachel encourages Greta to make decisions about what they do during their time out which is great for Greta's confidence as she worries about taking charge and being vocal about doing the things she likes to do.
Rachel's support during the lockdown periods this year has been absolutely invaluable. I am classed as an essential worker so I had to work as normal during the lock down period. I am also a single parent so Greta had to spend a lot of time at home alone and it was really scary for her. She worried each day when I went to work and was really anxious that something might happen to me or that I might get sick. Rachel was in constant contact with Greta over this time and organised fun activities for Greta to complete such as word finds and connect the dot pictures which she posted to us in the mail. She also assisted Greta with her online school work as I was unable to do that with her. Rachel even helped Greta with her speech and made sure Greta had it written by the due date. It was a great relief to me knowing that Greta was interacting with Rachel while I was away.
When Auckland went back into Level 3 for a second time, I approached Rachel about coming to our home a few hours a week to hang out with Greta because although schools were open for children of essential workers, due to Greta's level of anxiety during normal times, attempting to get her to attend school during Level 3 would be virtually impossible. When Rachel agreed I felt such enormous relief because I had been so worried about Greta. As I said before, Greta thinks the world of Rachel, trusts her completely and enjoys hanging out with her. It was a fantastic solution to what was a very worrying problem for me. Knowing Greta had Rachel to support her when I couldn't be there was a huge comfort and made the world of difference to us during that tough period.
It is great that Greta has another very trusted adult in Rachel that she can speak to if she wants to. I am fully confident that Greta would be comfortable talking to Rachel about something that she might feel unable to talk to me about.
Another unexpected benefit, for me, in having Rachel as a mentor for Greta has been the enjoyment of having someone to talk to about Greta who is just as invested in her wellbeing and achievements as I am. If Greta has attended school four days out of five or has achieved really well in something then I let Rachel know. Rachel checks in with me during the week about how Greta is doing from my perspective and it is comforting to know that she is there if I need to talk.
Unfortunately Greta doesn't attend many of the larger group events provided by Upside due to her anxiety. She can't cope with too many people in one place but I did attend a family beach day with Rachel and Greta before COVID. It was really heartwarming to see the kids and their families engaging with their mentors and being able to experience activities that they may not have had the opportunity to do otherwise. It was a fun day and it was really great to be able to have the opportunity to connect with other people and families who are struggling with the same sort of issues.
I cannot thank Upside enough for connecting Greta, and myself, with Rachel. I am so extremely grateful for the close friendship that has grown from this connection and will definitely continue into the future. Although Greta still suffers from anxiety she is a lot more confident. She is very open with Rachel and is always keen to show Rachel her latest art works or projects she has made in product design at school. She is attending school much more regularly and has even made some new friends.
My only regret is that we did not know about Upside sooner. Engaging with a mentor has been life changing for us and I am always happy to share with others how great and positive our experience with Upside and Rachel has been.