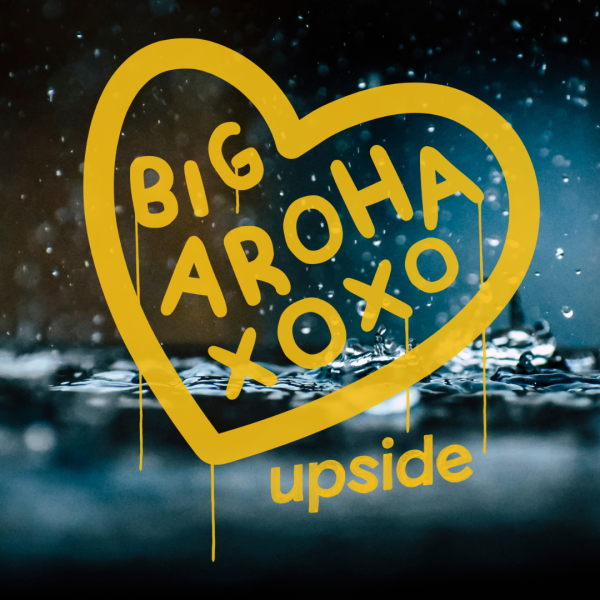 Local Community Support Agencies
Compiled from Social Media and other community resources.
Please note where possible call or enquire online before venturing to these locations as they may change. We will aim to keep this list as updated as we can. Mentors and Young People whānau if you need to talk to someone from Upside please call your Mentoring Coordinator directly.
This list is current as of 31/01/2023 if you would like to share with our community or add to this list another support resource please email olive@upside.org.nz.
Kia kaha whānau
Auckland Flood Relief Support
Vinnies Food Hub - Onehunga
Auckland Flood Relief Support
In response to the flooding in Auckland phone lines will be open from 9am today (31/1).
If you or any one you know is in need of support, please reach out to us by calling:
P: (09) 815 6122 | P: 0800 680 090
BBM HQ Manukau - Dave Letele
If you're in urgent need of assistance with Kai, clothing, blankets, etc, head over to 30 Hobill Ave, Wiri or let them know your address and they will deliver.
Manurewa Marae
Mōrena e te iwi as a part of emergency relief our kuaha/doors are open to any Whānau in Tāmaki Makaurau who have been affected by the floods & are in need of emergency accommodation.
Contact: 029 200 5540
Affirming Works
Whānau and individuals can contact our team for relief with food parcels and additional support for flood-affected households.
0800 0 AFFIRM (0800 0 233 476)
or register for a call back here
affirmingworks.org.nz/callback, should the phone lines become busy.
Manukau Urban Maori Authority Foodbank
31 Calthorp Close, Favona. Open Monday 9am - 3pm
Call 0800 686 232 for food parcels and 24/7 support.
Other Support:
pasifikafutures.co.nz/contact/auckland-flood-relief-support
visionwest.org.nz/auckland-flood-support-information/
Evacuation Centre available:
Ponsonby Seventh-day Adventist Church: 66 Mackelvie Street, Grey Lynn, Auckland 1021
Pop-up Community Hubs
There is a pop-up community hub open in Mangere 8am – 8pm as of 31/03/2023
Moana Nui a Kiwa Pool and Leisure Centre, 66B Mascot Avenue, Mangere
Agencies and community groups, alongside Auckland Emergency Management, will be there to help.
Community Support – West Auckland
Hub West 27 and 29 Corban Avenue, Henderson
For food, clothing, blankets, water, hot drinks, hot shower, electronics charged and accessible bathroom.
Other information that may help :
Animal Assistance
HUHA (Helping You Help Animals) – Assisting those with animal needs
"If you or someone you know needs any help with animals, call 027 4416474, 022 249 1020, 0800 00 83 33."

Water & Watercare updates
Please be aware: Some water is not safe and whānau should keep tamariki away from flood waters and check their local water supplies. You can do this on the below link.

Vector outages map
Auckland Council updates

Updates
aucklandemergencymanagement.org.nz/major-incident/flooding-2023
Request for Help with Clean Up
sva.org.nz/auckland-flood-support-request-form
Important:
If your life is at risk, phone 111.
To report flooding, damage to drains, or stormwater issues, please log your issue online at

aucklandcouncil.govt.nz/report-problem.
If you need urgent accommodation assistance, phone 0800 22 22 00.
For welfare assistance call the Ministry of Social Development on 0800 400 100.
When it's safe, the Student Volunteer Army will rally around those who need it.

Register your needs here or sign up to volunteer.
To report landslides or slips on public land, or with manholes, call Auckland Council on 09 301 0101, or to report slips that might affect roads, call Auckland Transport on 09 355 355.
Civil Defence Centres
Massey University Albany Campus, Sir Neil Walters Lecture Theatre, Massey University East Precint, Albany Expressway SH17. Please enter through Gate 1.

Manu Tukutuku, 32 Riverton Drive, Randwick Park.
Saint Leonard's Road School, 15 St. Leonard's Road, Kelston.
There is a new community information hub at the Māngere Memorial Hall, 23 Domain Road, Māngere Bridge, open from 10am.
Bring with you any essential items you may need – for example, medication, warm clothing, baby items.